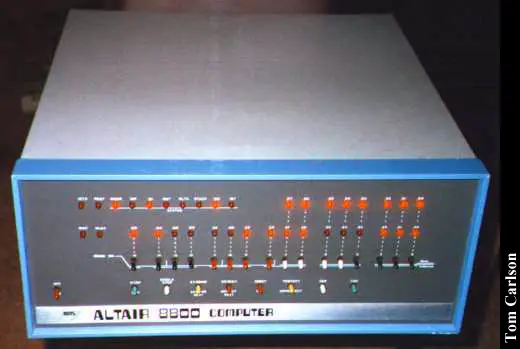 April's roll out of the Apple iPad overshadowed another special bit of computing history.  H. Edward Roberts, the designer of one of the very first personal computers died this month.  His Altair 8800 inspired Bill Gates and Paul Allen to develop Microsoft Basic which would become the world's largest software company.  That's 1975 to 2010.  Thirty-five years.  That's all.  From a computer with no display screen to a beautiful display screen with a computer, times have certainly changed.
There is  a running debate whether the iPad is an appliance or a computer.  I say it doesn't really matter.   The iPad opens the internet, email, and social networks to a whole new group of users.  They don't need to be computer savvy; they just need to be iPad savvy.
Bringing more people to the internet, email and social networking is a good thing.  I'll see you there.